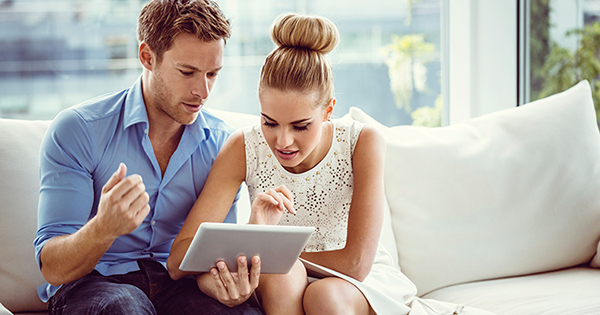 According to a joint study released by Google and the National Association of Realtors, 2 of 3 people searching for a prospective real estate professional research them "extensively online prior to working with them". And, that number is probably increasing every day.
Are social media channels such as Facebook really a good place to gather information about an agent before using them? If so, what should you look for?
There is a plethora of information on any subject available on social media sites such as Facebook. A recent study by the Pew Research Center revealed that 63% of Americans now even get their news from Facebook (up from 47% in 2013).
It is no different for both buyers and sellers of real estate. Yes, Facebook is a good place to gather information about the housing market and "checkout" an agent you are considering hiring to help buy or sell a home.
Consumers do Business with People They Know, Like & Trust . . .
What should you be looking for in an agent's Facebook presence?
So, while your prospective agent to be personable on social media, the goal is to find some who you can both identify with and who will provide meet your needs – will they communicate effectively with you – and do will they serve you?  Or, if you identify with them, and they are not in your community, perhaps they can connect you with a TOP agent in your community.
The key is, you want an agent that cares more about you and your family than they care about bragging about themselves. One way to determine this is to look at what they post on their Facebook page.
Other social media areas are Pinterest and Linked in – check out what they are doing.  Have they written any books?  Are they involved in the community?  Or, are they more interested in 'hawking' a listing or bragging about their accomplishments or are they trying to post insightful information that will help you make the best decision for you and your family?
At a recent real estate conference, Guy Kawasaki, an executive fellow at the Haas School of Business at U.C. Berkeley, gave the following advice to the Realtors in attendance:
"Value comes in the form of information and assistance. You want to establish a position where people see – through your social media efforts – that you know what you're doing and are helpful…The point is to make yourself useful and valuable. To build credibility; to build trust…"
My goal is to be a Difference Maker for my clients.  Whether buying or selling, I will negotiate the best terms for you and create a great Real Estate Experience' that is stress free – everyone should 'Love where you live.'If you don't have a Realtor, I would be happy to connect you with a Realtor in your areato assist you in finding out the value of your home & in getting Top Dollar for your home.  I am in Ft. Lauderdale, FL. Connect with me atDebbie@DebbieWysocki.com or visit www.ISellBeachHouses.com