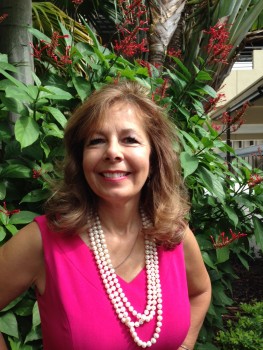 Debbie Wysocki
A former Beverly Hills Financial Analyst, a Top Producer in 2 Network Marketing Companies with Teams of over 25,000 people in 8 Countries and a Property Management business in excess of $75 million and now a Full Service Luxury Realtor, Debbie has lots to share about Sales, Marketing, Personal Branding and Creating a Life you Love.
Debbie speaks at
"JumpStart Your Business " in 2016Building a Referral List by Debbie Wysocki" Building a Referral List"
 

Book Debbie for your next event or Tele-Class or conference and engage your audience.

Debbie is available to speak at events and for Tele-Classes. She can speak on several topics relating to Sales, Marketing, Branding and Business. She is engaging fun and will give you 'meat and potatoes' to grow your business.