Staging Matters!
Don't Leave Money on the Table!
Recognize and accept that your HOME has become a HOUSE. It is now a PRODUCT FOR SALE and:
•It must COMPETE in the marketplace for a buyer.
•It must APPEAL to the largest number of buyers.
•It must be prepared and showcased to OUTSHINE your competition and excite Buyers.
Staged Homes Sell Quicker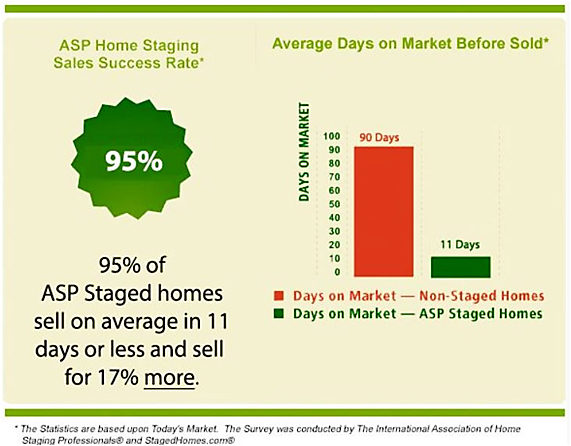 Top 10 Home Improvements that Cost Top 10 Home Improvements that Cost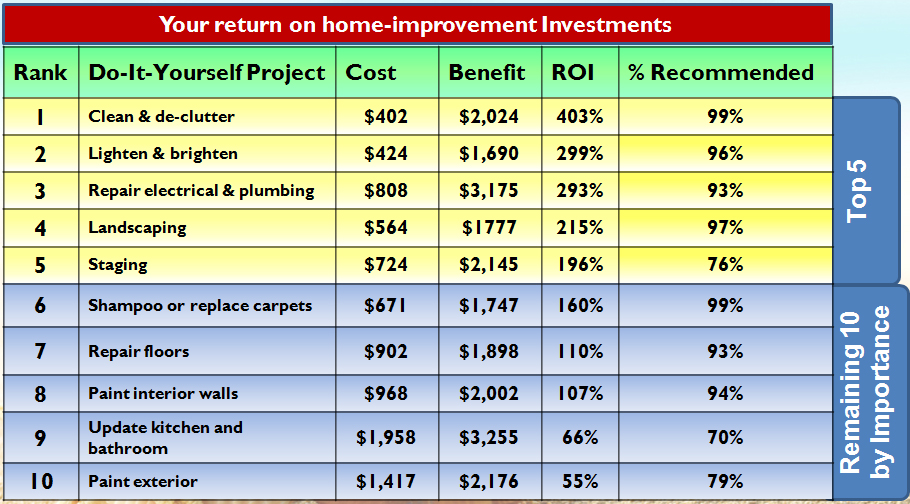 De-Clutter And Clean. Eliminating excess clutter and furniture makes rooms appear larger, more inviting.
Neutralize. Neutral colors and tones appeal to more Buyers. They can better visualize their furniture in the rooms and neutrals help the house feel move-in ready.
Rearrange,  Soften. Provide the impression of spaciousness and use a softer pallet to make space more inviting
Re-purpose. Change room purpose to appeal to a wider range of buyers
Showcase Livability. Furnish to help buyers visualize living in the house.
Create a Curb Appeal. Reducing overgrown landscaping and neutralizing house color enhances value  to more buyers.
Getting It Right the First Time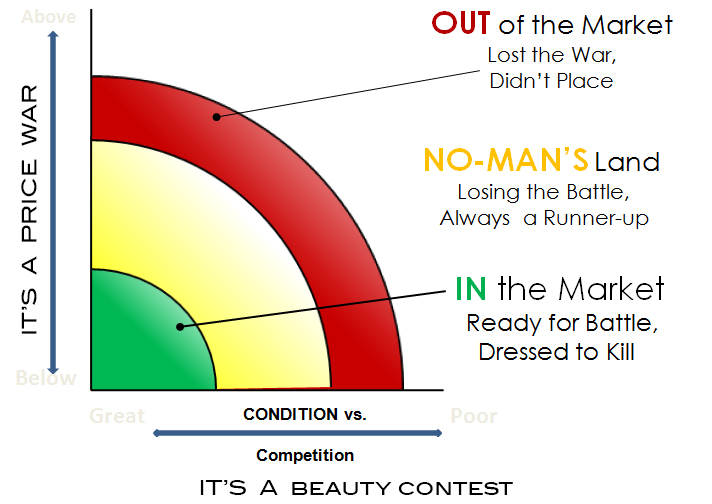 ---
Price Determines Percentage Of Buyers Who Visit
Pricing just 10% above Fair Market Value  means that 70 % of the Buyers who might buy your house most likely  will never even see it. A lot of wonderful  homes  are missed this way.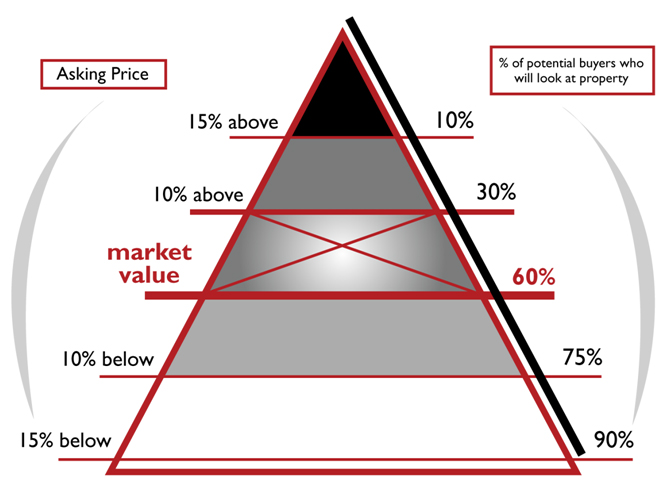 ---
National Association of Realtors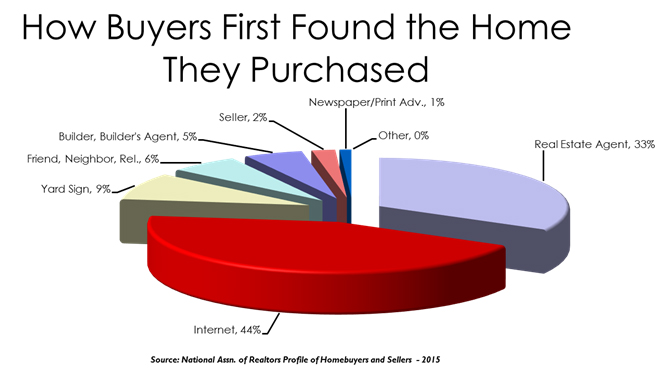 Knowing where buyers search allows me to direct my marketing efforts and dollars to reach the MOST BUYERS for the FASTEST SALE
internet marketing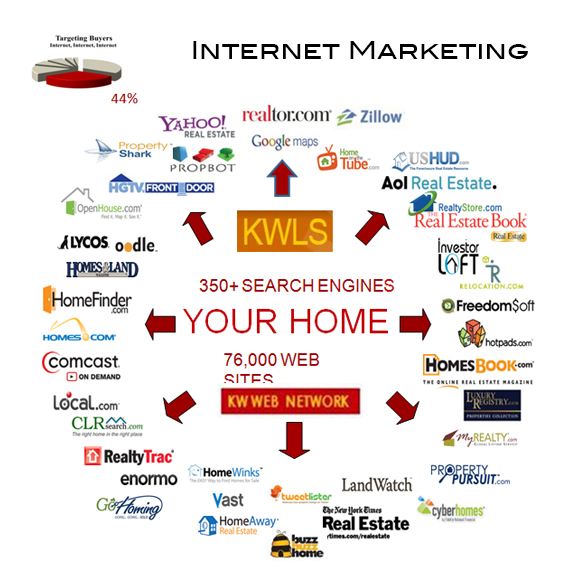 ---
---