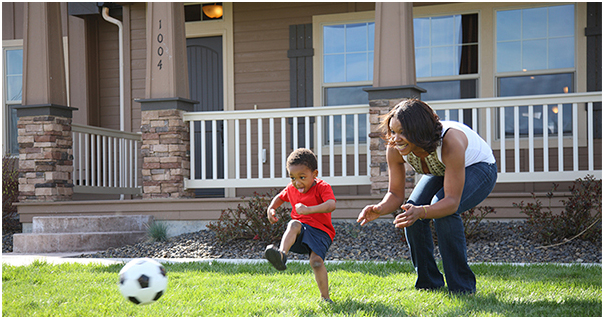 The most recent Housing Pulse Survey released by the National Association of Realtors revealed that the two major reasons Americans prefer owning their own home instead of renting are:
They want the opportunity to build equity.
They want a stable and safe environment.
Building Equity
In a recent article, John Taylor, CEO of the National Community Reinvestment Coalition, explained that those who lack the opportunity to become homeowners have a weakened ability to reinvest their wealth:
"We traditionally have been huge supporters of homeownership. We see it as a way to provide stability for households but also as an asset-building strategy. If you continue to be a renter, locked out of the homeownership arena, increasingly those things are further and further out of reach. They're joined at the hip. They perpetuate each other."
Family Stability
Does owning your home really create a more stable environment for your family?
A survey of property managers conducted by rent.com last month disclosed two reasons tenants should feel less stable with their housing situation:
68%of property managers predict that rental rates will continue to rise in the next year by an average of 8%.
53%of property managers said that they were more likely to bring in a new tenant at a higher rate than negotiate and renew a lease with a current tenant they already know.
We can see from these survey results that renting will provide anything but a stable environment in the near future.
Bottom Line
Homeowners enjoy a more stable environment and at the same time are  given the opportunity to build their family's net worth.
It also creates an investment opportunity for Investors – just think about how this will impact our communities at large.
When home prices are rising, and people are holding back and not entering the owner's market, it does indeed create the opportunity for investors.  Particularly in Broward/South Florida; we have people arriving daily to enjoy our great weather and lifestyle – so rentals are in demand.  If you already have your home, the next step is to move towards the investment market.  Start small – a duplex or fourplex.