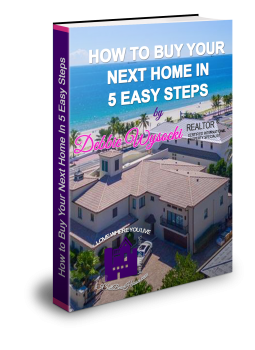 Check your email shortly. A download link is sent to you…
Hope you'll enjoy reading the eBook and learn many things from it.  In this eBook, Debbie shares her expertise and that from her Team on Topics that You Need to Know about how to buy your next home:
The importance of finding out what your credit score is and what your credit report says (it's not just your credit score)
How to find out how much home you can afford?  How soon should you get pre-qualified?  Is it really possible to get pre-approved?
How to find the right Realtor.
How to find the right home.  You do want to 'Love where you Live!'  How can you be sure?  Use Debbie's questionnaires to guide you through the process.



What you can expect in your Home Buying Journey.  Is your Realtor working hard for you?  Are you missing any important steps?
       And so much more.