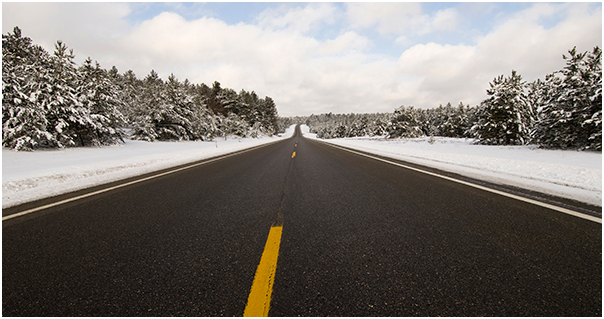 While it is indeed a 'Seller's Market,' IF you are indeed thinking about buyer . . . jump on this train!  Why?  Because interest rates have been kept artificially low.  And, while money is cheap, get the money at a lower rate.
The interest rate you pay on your home mortgage has a direct impact on your monthly payment. The higher the rate the greater the payment will be. That is why it is important to look at where rates are headed when deciding to buy now or wait until next year.
Below is a chart created using Freddie Mac's October 2015 U.S. Economic & Housing Marketing Outlook. As you can see interest rates are projected to increase steadily over the course of the next 12 months.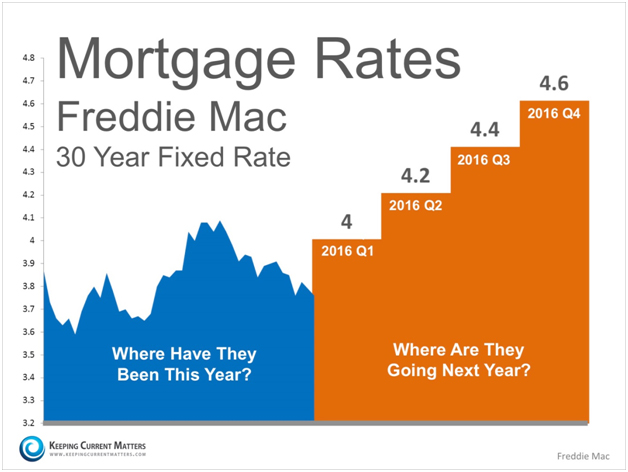 How Will This Impact Your Mortgage Payment?
Depending on the amount of the loan that you secure, a half of a percent (.5%) increase in interest rate can increase your monthly mortgage payment significantly.
According to CoreLogic's latest Home Price Index, national home prices have appreciated 6.4% from this time last year and are predicted to be 4.7% higher next year.
Broward homes sale prices are 9.4 percent higher in the third quarter 2015 over the third quarter 2014 – again indicating a 'Sellers' Market.'  While I don't have a crystal ball, the market looks steady  for growth for the next 180 days based on what I am seeing in the numbers just released and the building we are experiencing – remember, numbers are my thing – I am a former Beverly Hills Financial Analyst.
If both the predictions of home price and interest rate increases become reality, families would wind up paying considerably more for their next home.
Bottom Line
Even a small increase in interest rate can impact your family's wealth.
My goal is to be a Difference Maker for my clients.  Whether buying or selling, I will negotiate the best terms for you and create a great Real Estate Experience' that is stress free – everyone should 'Love where you live.'  Let's find you your Dream Home.  If you don't have a Realtor, I would be happy to connect you with a Realtor in your area to assist you.  I am in Ft. Lauderdale, FL —  and look forward to serving you.  Connect with me at Debbie@DebbieWysocki.comwww.ISellBeachHouses.com