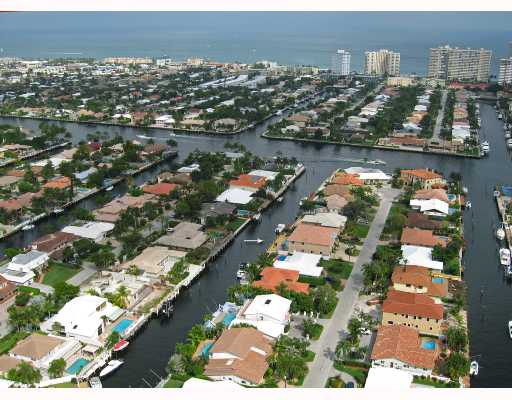 As a Professional Realtor, one of the most common questions I hear is 'I am looking for a deeply discounted property – can you find me a real deal?'
Here is the answer . . .
The National Association of Realtors (NAR) just released their Existing Home Sales Report revealing that distressed property sales accounted for 6% of sales in October. This is down from 9% in 2014 and the lowest figure since NAR began tracking distressed sales in October 2008.
In Broward County – Short Sales are 6.9% for the 3rd Quarter ending September 2015 vs. 12.4% in the 3rd Quarter ending September 2014. Foreclosures were actually up about 1.5%.
Below is a graph that shows just how far the market has come since January 2012 when distressed sales accounted for 35% of all sales.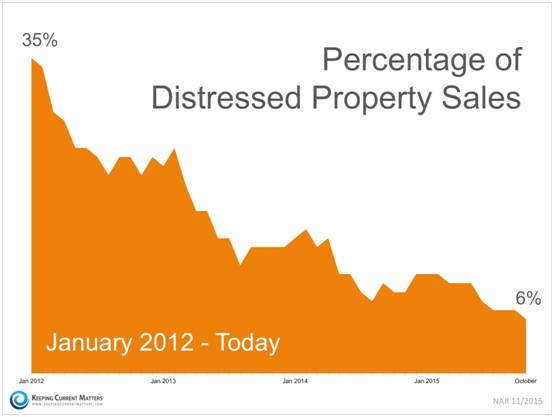 Existing Home Sales Up Year-Over-Year
Mortgage interest rates remained below 4% in October prompting existing home sales to stay at a healthy annual pace of 5.36 million. Year-over-year sales were up 3.9%.
While nationwide, inventory of homes for sale remain below the 6-month supply that is necessary for a normal market, as they fell 2.3% to a 4.8-months supply. The shortage in inventory has contributed to the median home price rising an additional 5.8% to $219,600.
NAR's Chief Economist, Lawrence Yun had this to say about the lack of inventory:
"New and existing-home supply has struggled to improve so far this Fall, leading to few choices for buyers and no easement of the ongoing affordability concerns still prevalent in some markets."
There is good news though, as Yun went on to say:
"As long as solid job creation continues, a gradual easing of credit standards even with moderately higher mortgage rates should support steady demand and sales continuing to rise above a year ago."
Broward County Numbers
When I took a look at the numbers for my market, here is what they showed:
In Broward County, there is less than a 3 month supply for homes priced less than $500,000, helping to fuel a seller's market; homes in the $500-$750,000 range are running are at about a 5 month supply (still a little under a normal market); and those homes priced over $750,000 – $1 million we have an 8 month supply and those homes over $1 million we are running at a 13 month supply (a buyer's market).
 Bottom Line
If you are debating putting your home on the market this year, now may be the time. Buyers are still out there looking for their dream home. Meet with a local real estate professional who can help you determine your best plan.  Remember, Sellers, you can get TOP dollar; Buyers – you can get more home because interest rates are low!
My goal is to be a Difference Maker for my clients.  Whether buying or selling, I will negotiate the best terms for you and create a great Real Estate Experience' that is stress free – everyone should 'Love where you live.'  Let's find you your Dream Home.  If you don't have a Realtor and live outside of Fort Lauderdale, I would be happy to connect you with a Top Realtor in your area to assist you.  I am in Ft. Lauderdale, FL —  and look forward to serving you.  Connect with me at Debbie@DebbieWysocki.comwww.ISellBeachHouses.comIf you are looking are thinking about Selling your home, grab hold of 'How to Sell Your Home for Top Dollar in 30 Days or Less:  7 Insider Secrets  visit www.DebbieWysocki.com for your FREE eBook