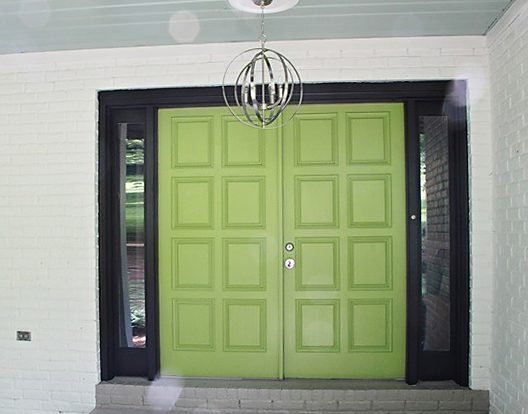 Whether you are looking to buy or keep put in your home, take a look at color.
It is the simplest way to Refresh and Perk Up a room or even your entire home that is very budget-friendly.
HGTV Magazine July/August 2016 edition dedicated its entire issue to budget friendly makeovers for every room and even outside with color and they were gorgeous.
I love color and was pleasantly surprised to see how just a little bit of color (and really unusual colors) could make the room come alive.  While many of us are used to seeing all white homes, it was nice to see a 'peach sorbet' kitchen or the stormy purple dining room.
Here is how just a little color went a long way … thinking of the Front Door as an accessory and painting it your favorite color . . . HGTV showcased Paradise Green to match the grass.  And for a home office, a ceiling was painted Peony.
Get the idea?  Have fun with color.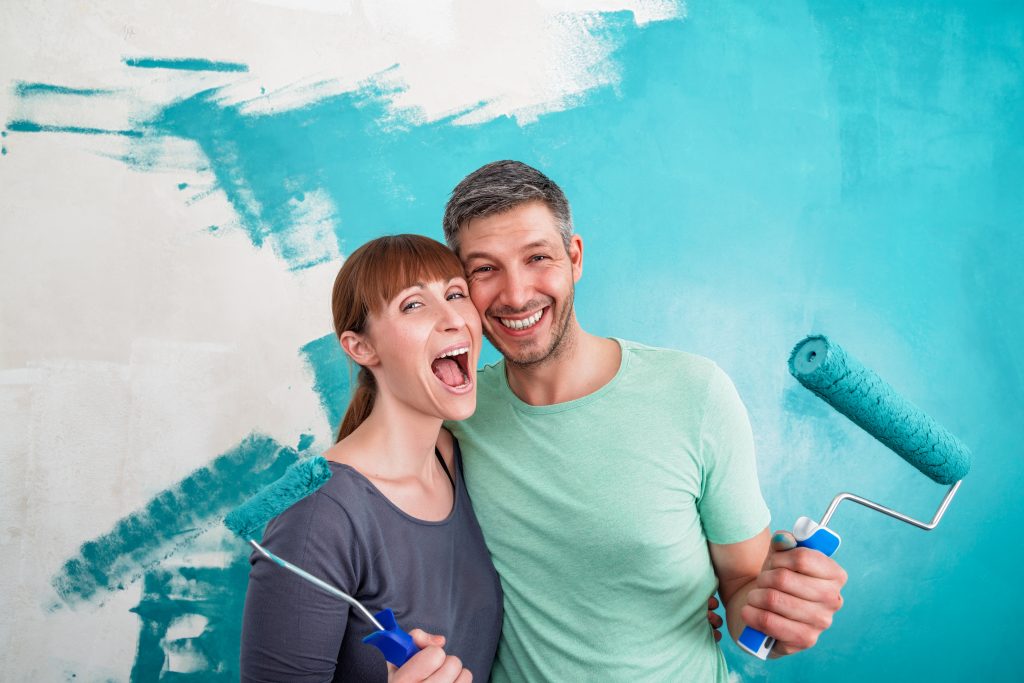 Florida doesn't have Mud Rooms, but some of us have back porches where kids come in and drop their back pack and us adults drop handbacks and briefcases – how about creating a storage bench and putting a little color in there?
One of the features I like about this magazine is they have the high/low list – they give you the inside scoop on where to purchase items that look almost exactly like the designer item for half price or less.
You will find ideas for every room, how to transform furniture, nationwide real estate finds and even 'Secrets to Fixer Up Style.'
Here is a link to subscribe:  www.hgtvmagazine.com/Subscribe
Let me know how you like it.
---
My goal is to be a Difference Maker for my clients.  Whether buying or selling, I will negotiate the best terms for you and create a great Real Estate' Experience' that is stress free – everyone should 'Love where you live.'  If you don't have a Realtor, I would be happy to connect you with a Realtor in your area to assist you in finding out the value of your home & in getting Top Dollar for your home.  I am in Ft. Lauderdale, FL. Connect with me at Debbie@DebbieWysocki.com  www.DebbieWysocki.com or www.ISellBeachHouses.com